Sacred Art
Allison finds great joy in creating Sacred Mandala paintings and abstract acrylic and alcohol ink paintings. Each painting is lovingly infused with intentional prayers for healing and transformation for its recipient.
To purchase originals and prints visit: www.allisonprettymanart.com or contact Allison directly at afprettyman@yahoo.com or call at 814-795-2059.
Available for commissions.
Purple Sri Yantra Mandala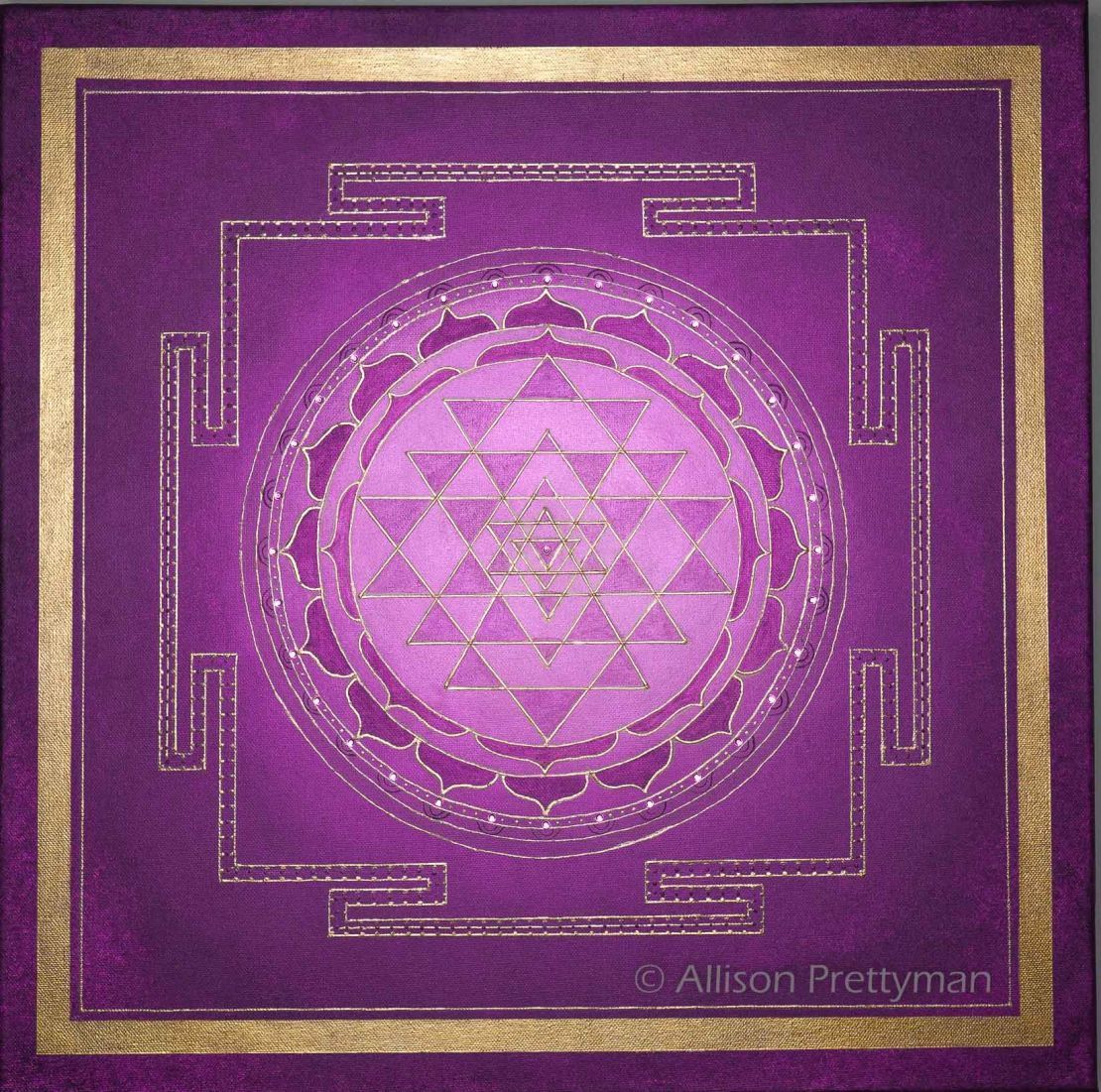 The Sri Yantra is considered the Supreme Yantra, symbolizing the Divine within. This purple mandala is designed as a focal point for meditation.
The Sri Yantra maps a seeker's journey from the earthly plane to final enlightenment; from the outer triangles to the central dot; i.e., the center of the Universe, the place of origin and unity, where one merges with the Supreme Consciousness. This original was created using acrylic paint on a 18" x 18" canvas, embellished with Swarovski crystal elements.
Blue Pearl Mandala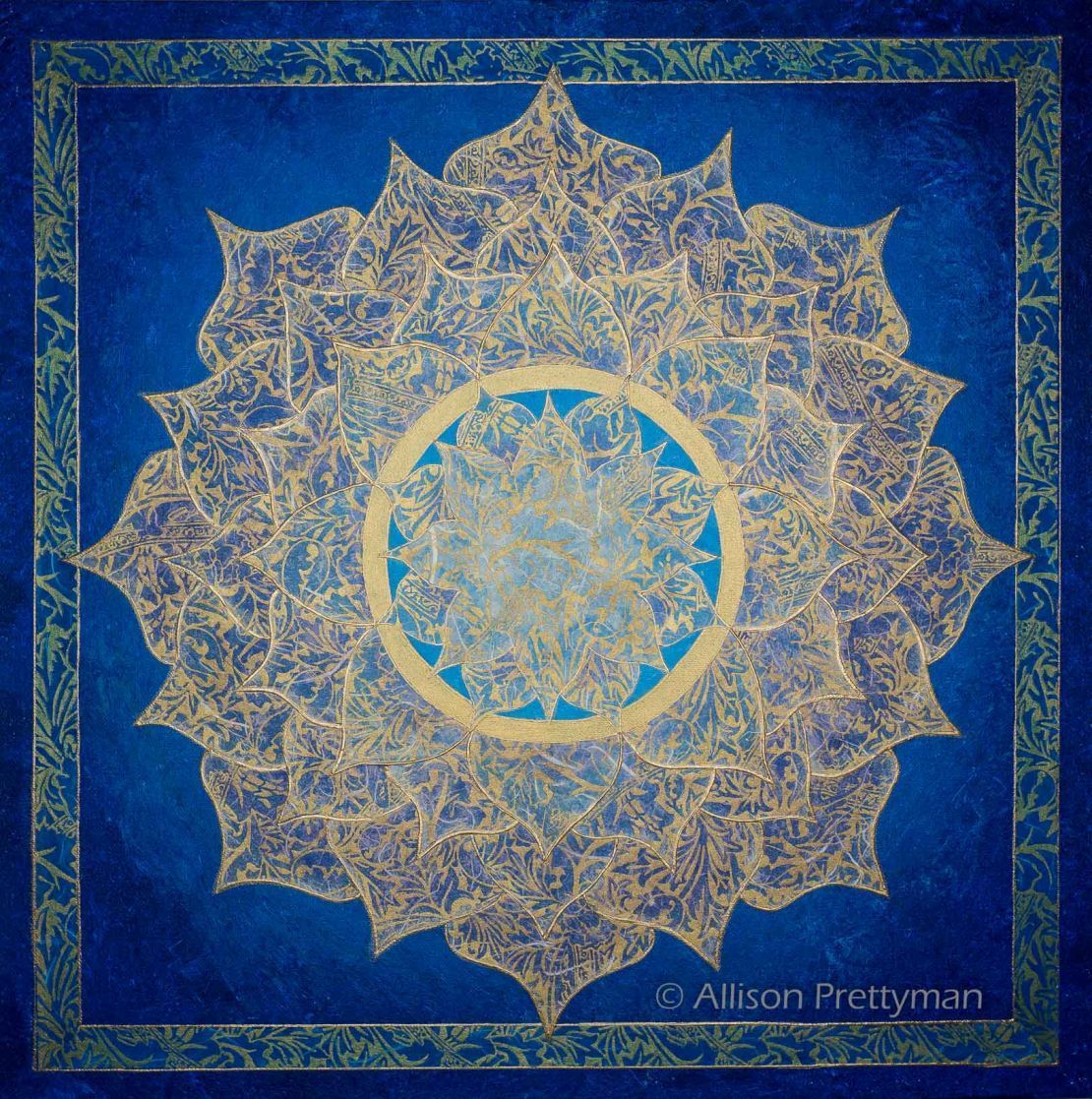 This blue lotus mandala ushers the viewer into deep contemplation, into the experience of the sacred within one's own being. The original was created using acrylic paint on a 20" x 20" canvas, with
gold leafed paper appliquéd to the acrylic.